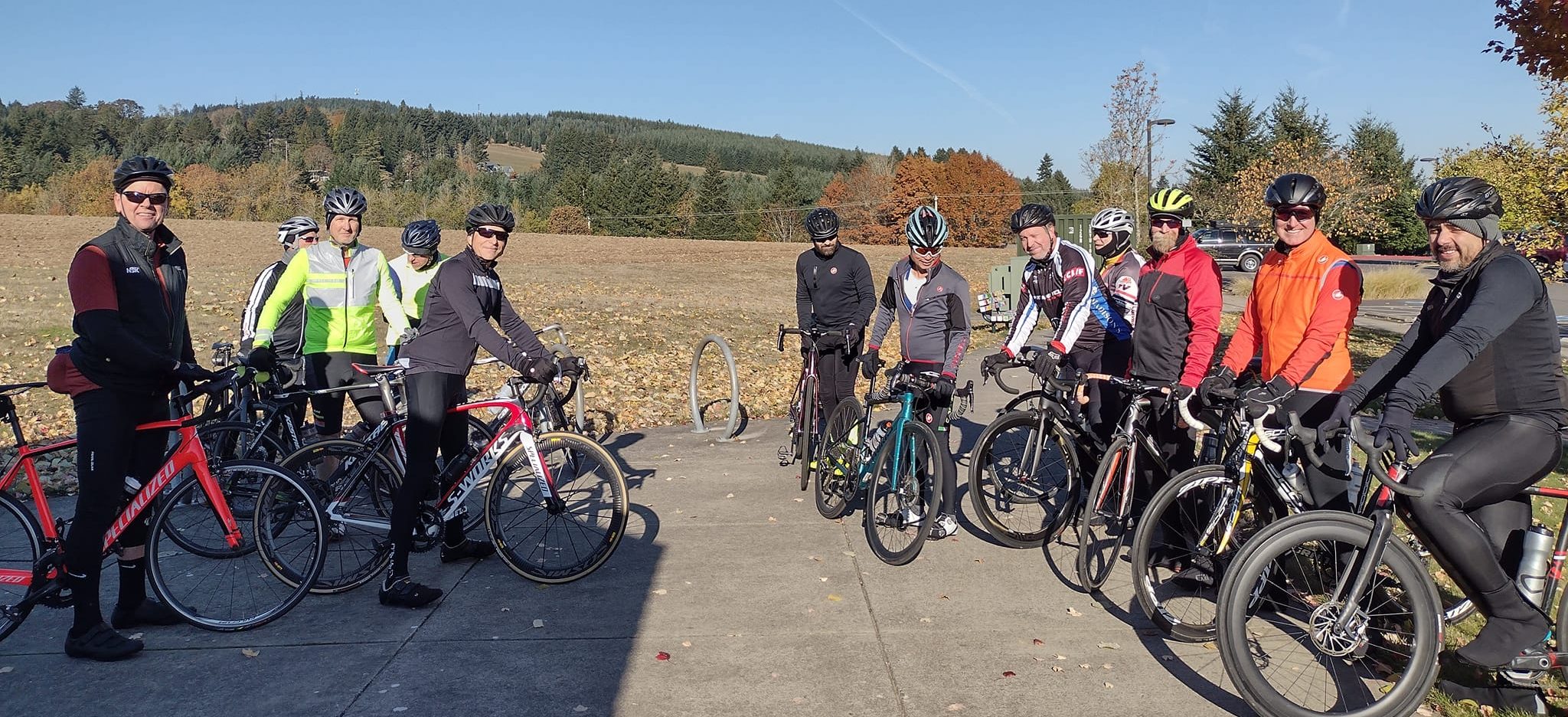 Dairy Creek
Portland Velo is now be offering a Sunday option for your weekend ride. This week we'll go up Dairy Creek. This is a gradual but longer climb. Since the climb is an out and back, you make the route as short as you like and stay on the main route.
Since this is a new program we may not have ride leaders for all speed groups,.  Sean plans on leading the 18-20 long group. If you would like to lead either a slower or faster group, let us know through the website. If you would like to go slower or faster or shorter, let the ride leader know before the start of the ride.  Please make sure you have either the route downloaded onto your GPS device (Garmin, Wahoo, phone etc…) or print out the cue sheet.
The forecast looks like it's back to cooler and possibly wet. 40's to 50's with a chance of rain. So you may want to bring the fenders.
Main Route: Dairy Creek ccw (42.1 miles 1120 ft.)
Short Route: This route has an out and back climb so the short route skips Dairy Creek.
Be sure to read the documents on the Portland Velo website before joining the group for the first time as this ride will follow all the guidelines and rules that are expected on the Saturday Signature Ride. Please be sure to download the appropriate GPS file to your computer. Follow the link to RwGPS site to download the GPS file appropriate for your device from there, you can also print the cue sheet from there. Protect yourself.
Start location is: 6795 NE Evergreen Pkwy, Hillsboro, OR 97124
Across the street from Ron Tonkin Fields
Parking Map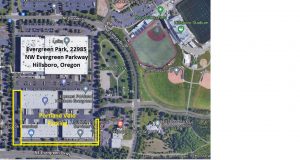 Main Route: